How to Safely Clean An LCD Display
LCD Displays are interfaces of human and machine. They expose to various environments, especially now that COVID-19 spreading around the world. So it's impossible to keep a screen clean all the time. When you are going to clean an LCD display,do you have the right steps in mind?Maybe what you've been doing is not right!
Best way to clean LCD written in manual
LCD screens could have different top layers. For example, there are glass, plastic, coating, or protective bezels. Each one of them is different. Therefore, each type of screen should not be cleaned in only one way. In fact, the most appropriate way is written in product manual. Take Topway HMT070ETD-1D, a 7 inch Smart TFT LCD Display with capacitive touch screen, as an example. Cleaning precautions are as follow: Only clean LCD with a soft dry cloth. Isopropyl Alcohol or Ethyl Alcohol. Other solutions(e. g. water) may damage the LCD.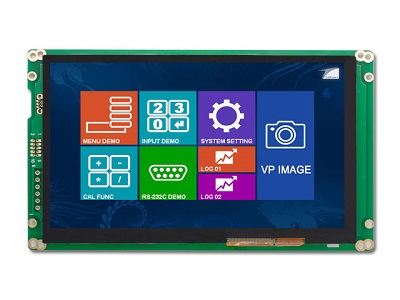 Tips for cleaning LCD 
It is easy to learn from a product manual. However, there are other tips should be kept in mind. 
Prepare LCD display before cleaning
LCD screens are fragile. Before cleaning an LCD display, you should turn it off completely, disconnect it from power supply,  and let it cool down for a few minutes. This will eliminate danger of electrocution and make it easier to see dust on screen.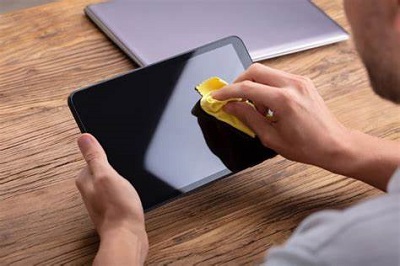 Never press down on an LCD display
Don't press down hard while cleaning, because that action may damage top layers or coating. Spray a little cleaning solution, such as isopropyl alcohol diluted with either pure or distilled water, onto a microfiber cloth and gently wipe the display in either an up and down or side to side motion. Too much pressure can compromise limited durability of even the most rugged LCD screens.  
LCD display cleaning cloths
There are a few types of cloth can be used. Microfiber is recommended. It is lightweight and soft, seldom produces loose fiber. Because of an intricate way in which minuscule fibers are intertwined, microfiber is able to remove large amounts of dirt and dust without leaving streaks or lint. You can also use a cotton cloth if you don't have a microfiber one on hand.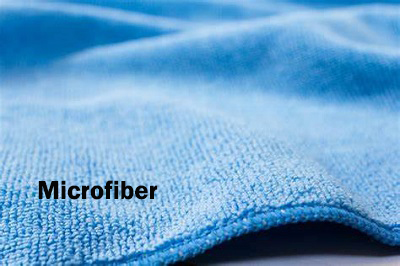 Never spray liquid cleaner directly onto screen
It is dangerous that an LCD display directly contacts with any liquids (especially when they're still plugged in). A safer and smarter approach is to first wipe the screen with a dry cloth, then spray a small amount of cleaning solution onto another cloth and wipe gently. After that, wipe with another clean, dry cloth to remove the residual liquid. 
Avoid using cleaning product that contains ammonia
Never use ammonia or rubbing alcohol based cleaners on LCD screens. They will damage the extremely delicate coating on top of screens, and negatively alter viewing experience, especially in strong sunlight.
Vacuum dust from LCD edges
Dust in gaps where bezels and top layers meet can cause internal damage to LCD displays. Regularly using a vacuum with a soft-bristled brush (to prevent scratching) can be helpful.
Now you know how to clean an LCD screen safely and correctly, if you find it helpful, please share this article with your friends. If there are more questions about LCD displays, please feel free to leave us a message.